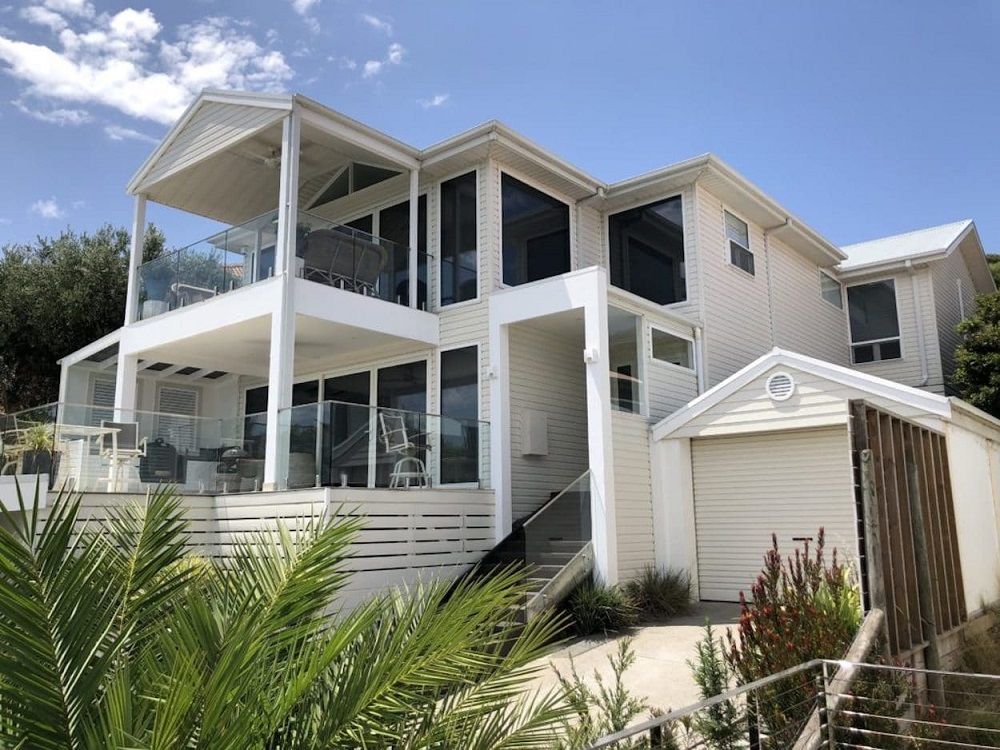 If you want to protect your home from extreme heat and adverse weather conditions, then you can choose the best cladding installers. They can apply an additional layer on the external walls of your home to keep your property safe. Cladding's are used to provide thermal insulation and weather protection to the wall. There are various types of cladding available in the market, and you need to choose the best one for your property. You need to choose the cladding according to your region's climate, and you can take suggestion from reliable cladding installers in this regard.
Tips for choosing The Best Cladding Installers:
Nowadays, everything is available online, and you can easily find many cladding installers online. But how would you choose the best one for your home renovation? In this case, you can consider the following factors to choose the best installer.
#1. Consider the Building's Design: You need to choose the cladding according to the architectural design of your building. For good quality work, you must discuss the plan with the cladding installer. They can suggest you the best cladding for your property. They can provide an initial inspection free of cost, and they will decide the cladding for your building after checking the present condition of your house. So, you can approach 2-3 best cladding installers for a free inspection and then compare their prices to choose an affordable one.
#2. Check Their Training and Qualification: Most of the cladding materials' manufacturers provide training to the cladding installers. Installers can gain better knowledge about the particular cladding products from such training, and they can easily install your cladding within a deadline. So, you need to check the qualification of an installer before you hire. If they are qualified and having such certifications, then you can opt for their service.
#3. Ask About the Maintenance Cost: Merely installing cladding is not enough; you also need to look after its upkeep and maintenance. For this, hiring a professional service provider will be a good deal. You can hire an installer that can offer annual maintenance services. You can sign a contract with the contractor or installer, and you do not need to pay anything extra for the maintenance. They will maintain your cladding at no extra cost.
#4. Check Their Warranty Terms: You must choose search come cladding installers online and check their warranty terms. Most of these companies offer 20-25 years of warranty on their cladding materials. They will use high-quality cladding materials for your home, and they do not compromise with the quality of their work. So, if you choose a company that offers a long-term warranty then you can save your maintenance cost in future.
#5. Knowledge about the Building Code: Cladding installers should maintain all safety measurements and building code. They have to work on height, and they should install all safety gears for their workers. You must check their equipment and choose an installer that is certified. Apart from that, you must check their liability insurance before you hire. If anything goes wrong or an accident occurs on your Job site, you do not need to take any liability, and the insurance company will take the liability.
#6. Check Their Reviews: Before you choose an installer for cladding, you must check their reputation. You can search for such cladding installers online and check their reviews. Always choose an installer who is professional. An online search about their reviews and ratings will help you in this.
You can now search for such cladding installers online and choose the best one after considering the above factors. Cladding is an external layer that can protect your walls from moisture, extreme heat, water, and dust. So you can install cladding's on your house to increase the longevity of your property. Apart from that, it will also increase the resale value of your property. So, make sure that you choose the best quality cladding for your place.