So, you have your plane ticket, accommodation and you are on your way to the Island of Korcula. Apart from spectacular sunsets and great sea you are lucky to taste traditional Croatian recipes at its best. These dishes are made largely with ingredients from the sea. It is a common thing to wash down these delicious meals with the best quality of the locally produced wine. Most of these dishes in Korcula are the same across the Dalamatia. The following is some of the specialties you should expect to eat and drink while in Korcula;
What to eat
Pasticada
This is a dish made from beef but with a secret mix of ingredients. Preparation of this traditional recipe, prior to cooking, is the crucial part. The meat is marinated overnight and tenderized before being slowly stewed in local wine. It can also be mixed with cloves, bacon and root vegetables. This delicious meal is served with gnocchi or Makaruni which is a traditional pasta.
Peka
This delicious meal is made from various vegetable meats like veal, lamb, octopus, and chicken. This meat is seasoned with vegetables and potatoes after which olive oil is added. The mixture is then cooked over burning embers until the meat is tender and juicy. You should also try the seafood variations of peka which is made from a traditional recipe carried over decades.
Brodet
Brodet is another must try recipe when you visit Korcula. This meal is however not commonly served in the mainstream restaurants. This fish dish is made from blue or white fish. This fish is mixed with tomatoes, garlic parsley, and white wine. You can enjoy this tantalizing meal together with rice or polenta.
Cheese
If you visit Korcula, you will get to taste the most delicious cheese in the whole of Croatia. There are goat cheese and sheep cheese from the island of Pag. There is also the salty feta-like cheese that makes a particularly delicious meal when drizzled with olive oil and served with bread and Dalmatian ham.
Zrnovski Makaruni
As its name suggests this pasta dish originated from Zrnovo village. This homemade pasta is prepared by shaping dough around a skewer at very high speeds. The dish is then served with various sauces including beef sauce, tomato sauce, garlic, and parsley as well as seafood like mussels.
Olive Oil
Olive trees are found in almost every home on the Island of Korcula. As such, there are various flavors that you should try. The unique taste of the local wine is one you cannot find anywhere else in the world.
Bread
Bread is a common meal among Croatians living in Korcula. You can get to enjoy fresh bread which is easily available at the local bakeries. You can decide to eat the bread either dipped in the local olive oil with cheese or even eat it with ham and salami.
Lamb on the Spit
For lamb lovers, Korcula is the place to be. The whole lamb is prepared in stove oven that is filled with burning embers to give a tasty and soft juicy lamb. You can wash down this meal with the best local wine.
Prsut(Cured Ham)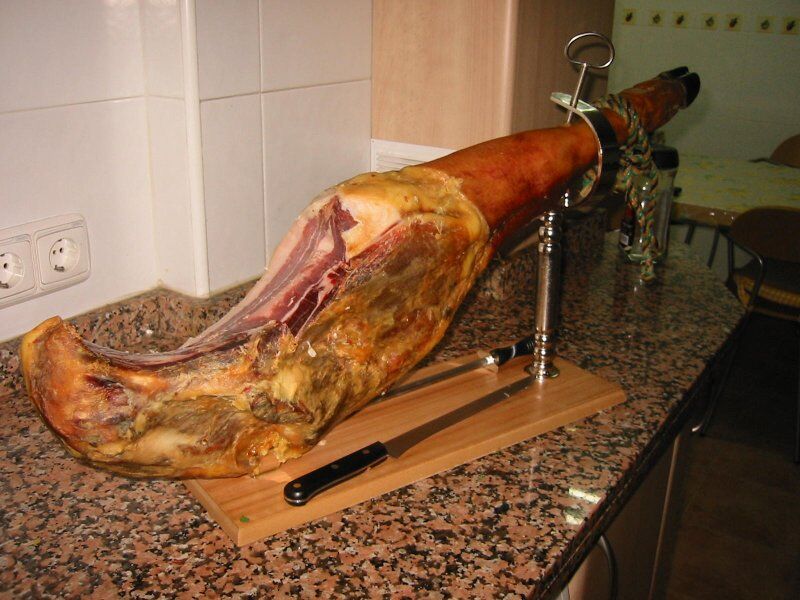 This is another must try delicacy in Korcula. The Dalmatian ham is a delicious dish that comes in various tastes. It is prepared in different cured meats making an exceptional dish to enjoy. It can be served as bacon or lardons.
What to Drink
The main drinks synonymous with Croatia are olive oil and wine. These are sourced locally from the local olives and vineyards.
Local wines
Croatia holds a special place in the world of wine. It produces some of the finest wines in Europe though not its not well known. This is because the wine is produced purposely for the local market. Wine in Korcula is traditionally known to be taken with meals like steak. There a variety of fine wine you can enjoy on Korcula Island. The main type is the white wine that has a gentle taste. You can also taste the red wine that is also available in restaurants and the markets where it is sold by locals. The following is the wine found in Korcula and produced by the different wineries.
Posip- This golden white wine is native to Korcula Island(Cara and Smokiva). It has an alcohol content of about 13%. You can enjoy it with fish and white meat.
Postup- This red wine is mostly grown on Peljesac.
Dingac- Also known as King of all Croatian wines. This premium wine is made from the plavac mali grape. Its alcohol content is about 15% and has a sour taste. Its better taken with red meat and hard cheese.
Prosek- This sweet white wine is made from dried grapes.
Grk- It is only grown in Lumbarda, and this white wine is best taken with brodet.
Rakija
Every home in Korcula Island has a bottle of Rakija for visitors. It is said Croatians can make Rakija from literally anything. If you visit, Korcula Island never miss tasting the Rukja that comes in a variety of flavors. These can be available in the local market or in almost all the restaurants in Korcula island.
Some of the delicious flavors you can try include; Smokova made from fig, Medanica made from honey, Travarica made from herbs and the Kruskovac made from a pear.
Beer
Most of the beer you can get in Korcula is produced domestically so be sure to have a taste you have never tried before. Some of the commonly drunk beers that you can enjoy include Karlovacko and Ozujsko. Other available beers are Pan, Lasko, Velebitsko, and Tomislav. You can get these beers from the supermarket or the bars found in Korcula.
With the rustic gastronomy available in Croatia, which is prepared locally be sure to enjoy meals and drinks you have never tried anywhere else